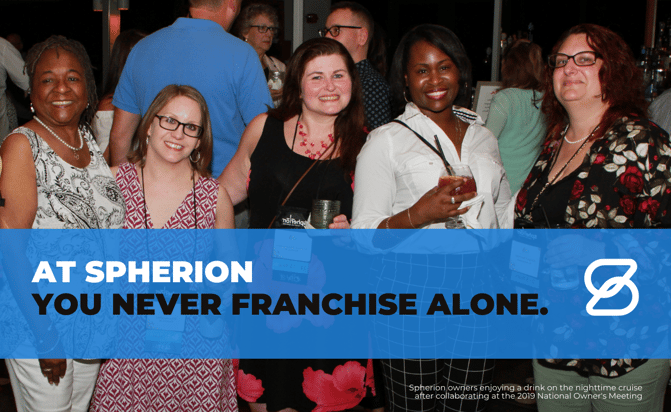 Thanks for your interest in becoming part of a world-class franchise organization in the high-growth staffing industry.
Please fill out and submit this 'Request For More Information' Form.
Want to connect sooner or have questions? We are happy to help!
Text or Call Bill: (404) 964-5508
Check out our available markets or learn more about the opportunity here.
* This advertisement is not an offer of sale. An offer of sale is only made only after the prospective purchaser has had an opportunity to review Spherion Staffing LLC's Federal Disclosure Document (FDD). A copy of the FDD will be made available to you upon request. The financial performance information set forth above is further described and set forth in Item 19 of the Spherion FDD. An individual's results will likely vary from those described above depending upon the individual's efforts, the market, the overall economy, and the competition. There is no assurance whatsoever that any particular individual will also achieve these results.